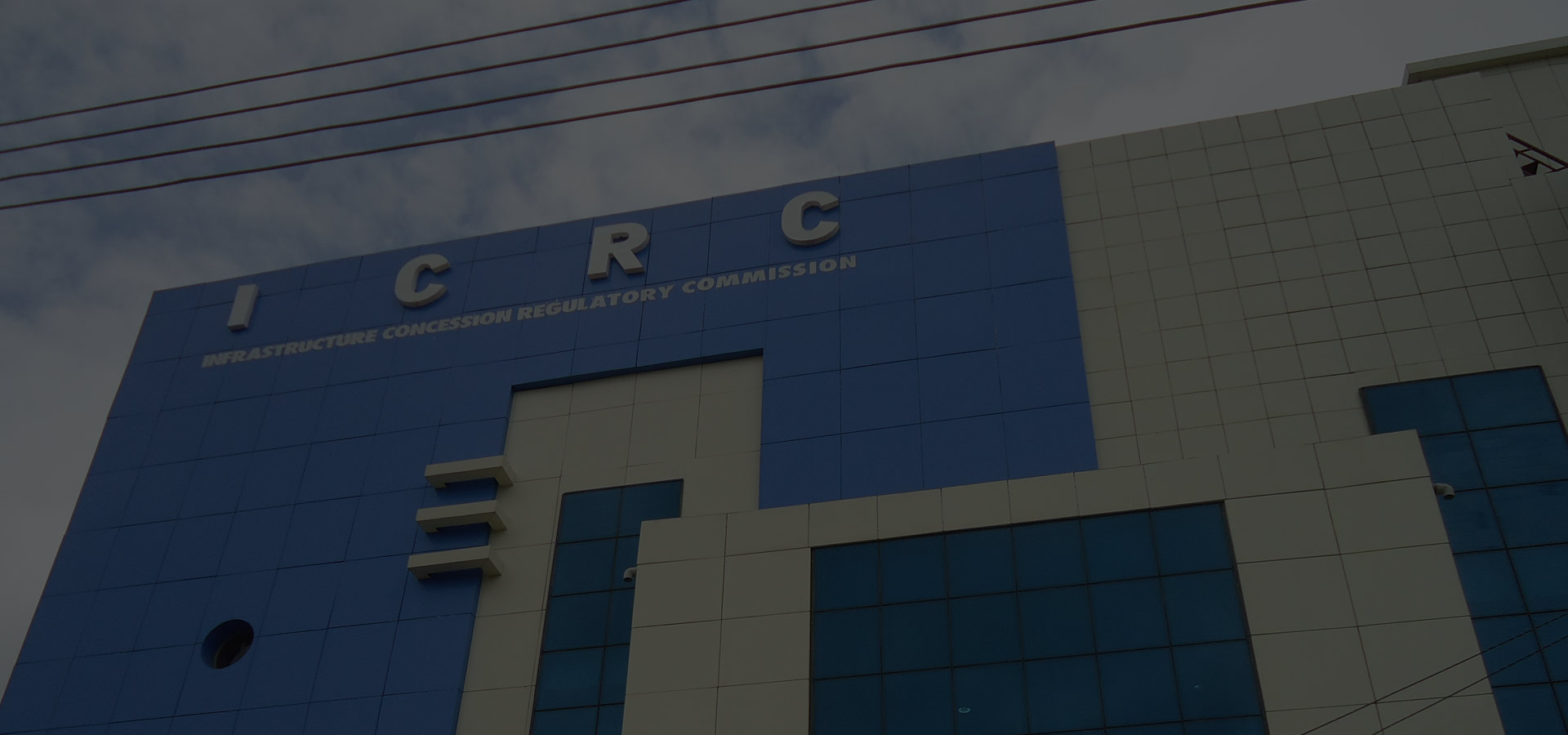 ICRC Governing Board
Infrastructure Concession Regulatory Commission
ICRC Governing Board
---
SECRETARY TO THE GOVERNMENT OF THE FEDERATION
---
Mr. Boss Gida Mustapha is the Secretary to the Government of the Federation and in which capacity he is an ex-officio member of the Governing Board of the ICRC.
Mr. Mustapha is a professional lawyer, management consultant, ardent politician and businessman who earned his Bachelor of Law from the Ahmadu Bello University, Zaria, in 1979 and was called to bar in 1980.
One of Mr. Mustapha's career highlights was his appointment as a member of Interim Management Committee of the defunct Petroleum (Special) Trust Fund (PTF), where he served from 2000 to 2007. Until his recent appointment, he was the former Managing Director/CEO of the National Inland Waterways Authority (NIWA).
MINISTER OF FINANCE
---
Mrs. Zainab Shamsuna Ahmed is Nigeria's Minister of Finance, a position she assumed in September 2018. Prior to this appointment, she was the Minister of state for Budget and National Planning from 2015 – 2018.
Ahmed is a professional accountant who graduated in 1981 from Ahmadu Bello University, Zaria, Kaduna state. She obtained her master's degree from the Ogun state University, Ago Iwoye in 2004. She did her National Youth Service in Kaduna State from 1981 – 1982 after which she was employed in 1982 as an Accountant in the Ministry of Finance, Kaduna State. After several promotions in the Ministry, she resigned in 1985 to join the Nigerian Telecommunication Ltd (NITEL). In 2010, Ahmed was appointed as the Executive Secretary and National Coordinator of the Nigeria Extractive Industries Transparency Initiative (NEITI).
Ahmed is a fellow of the Association of National Accountants of Nigeria (ANAN) and a member of the Nigerian Institute of Taxation and the Nigerian Institute of Management.
Mrs. Zainab Ahmed is an ex-officio member of the ICRC Governing Board.
---
GOVERNOR OF THE CENTRAL BANK OF NIGERIA
---
Mr. Godwin Emefiele is the current Governor of the Central Bank of Nigeria (CBN), a position he has held since June 3, 2014.
A seasoned banker with over 26 years experience, Mr. Emefiele had before his appointment as CBN Governor served as Chief Executive Officer of Zenith Bank Plc from August 2010 and Deputy Managing Director of the same Bank from 2001, among other previous banking responsibilities.
Emefiele holds both a B.Sc (1984) and MBA (1986) Degree in Finance from the University of Nigeria, Nsukka.
He is also an alumnus of Executive Education at Stanford University, Harvard University (2004) and Wharton Graduate Schools of Business (2005).
ATTORNEY GENERAL AND MINISTER OF JUSTICE
---
Mr. Abubakar Malami (SAN) is presently Nigeria's Minister for Justice and Attorney-General of the Federation.
He is an ex-officio member of the ICRC Governing Board. Mr. Malami is a law graduate of the Usmanu Danfodiyo University and bagged his Masters degree in Public Administration from the University of Maiduguri.
As a legal practitioner, Abubakar has served in various capacities including counsel and magistrate in Kebbi State and National Legal Adviser of the defunct Congress for Progressive Change party.
---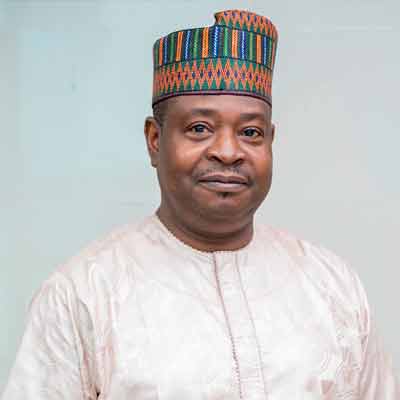 DIRECTOR GENERAL OF ICRC
---
Mr. Joe Aniku Michael Ohiani is the current Director-General of the ICRC. Before then, he was the Acting Director General from November 2020 to July 2022. From June 2015 - July 2022, he was the Director of the PPP Resource Department where he was responsible for catalyzing Public and Private expertise and resources towards the structuring and development of Federal PPP Projects that are bankable and yield value-for-money for Nigerians. The P3RD has within it a Knowledge Centre and PPP Project Delivery Units.
He studied law as his first and second degrees from the Ahmadu Bello University, Zaria and Edo State University Ekpoma, respectively. From 2015 – 2016, he was the Director of the Contract Compliance Department. Between 2009 – 2015, he headed the Legal and Governance Unit of the Commission which provides informed legal advice and opinions on an on-going basis to various departments and units and also serves as the secretariat to the Governing Board.
Mr. Ohiani has over thirty years post-graduate experience. Until he joined ICRC, he was the Team Leader, Executive Unit at the Debt Management Office where he had various responsibilities including participation in bilateral negotiations and managing the projects for DFID support programmes.