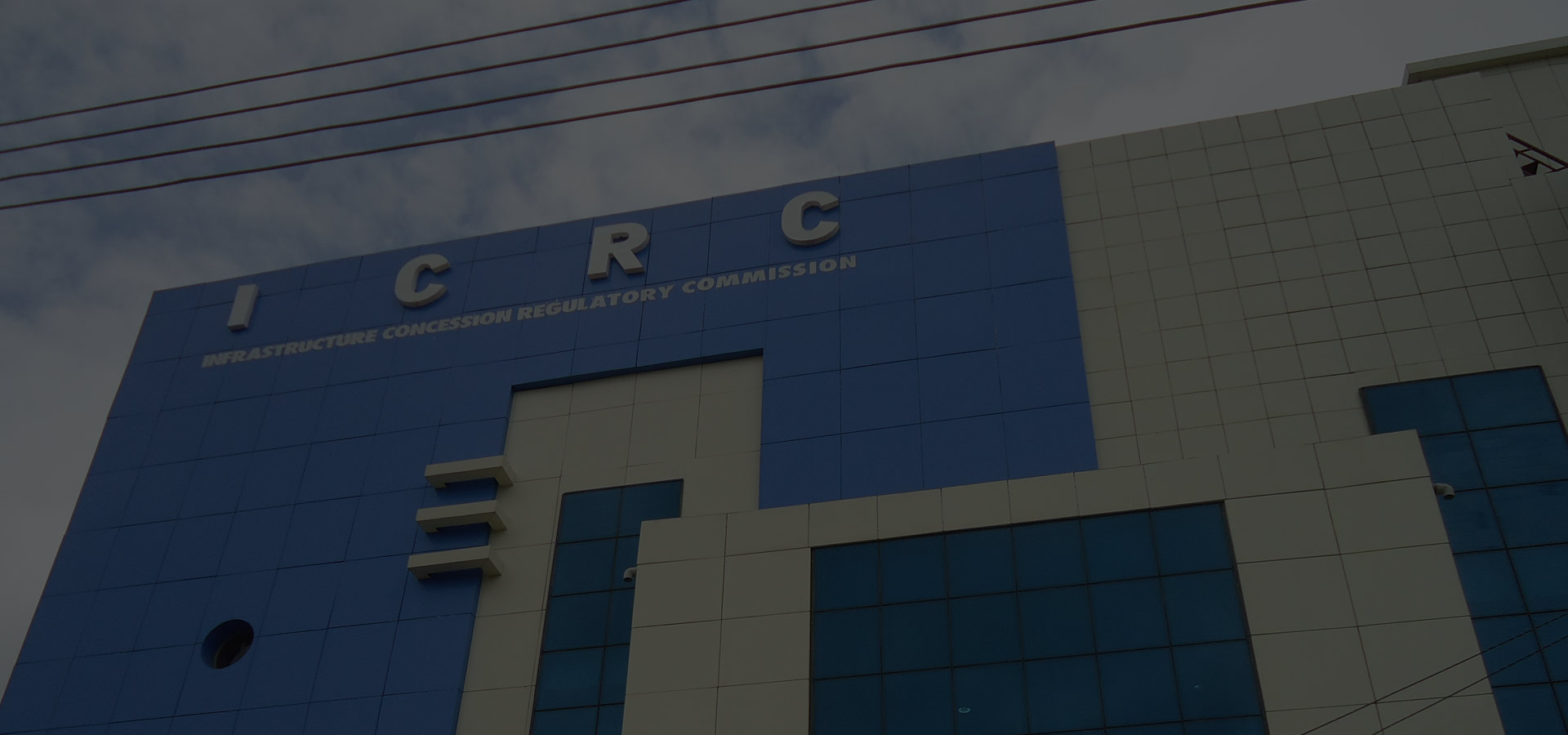 ICRC Services
ICRC superintends and regulates PPPs in Nigeria
Post-Contract Regulatory Services
Pursuant to Section 10 of the ICRC Act, the Commission, through its Contract Compliance Department (CCD) is responsible for monitoring and facilitation of the implementation of all PPP Projects executed by MDAs on behalf of the Federal Government under different contractual arrangements or schemes.
Section 20 of the ICRC Act further mandates the Commission to take custody of such PPP contracts, including contract management activities, such as contract database management, contract compliance monitoring, contract performance reporting, and dispute management.
The Commission has since its inauguration in November, 2008 taken custody of 51 PPP contracts comprising of 3 PPP contracts in the Aviation sector, 26 Port Terminals, 6 Inland Container Depots, 2 Information Technology, 3 Social Infrastructure (complexes), 3 Hydro Electric Power projects, 2 Telecommunication Infrastructure, 1 Health Care Delivery Service, 1 Urban District Infrastructure, 1 Marine Security, 1 Deep Sea Port, 1 Housing Development, and 1 Iron Ore Mining concession project. Out of this number, 4 contracts has been terminated (2 National Identity Card, 1 Port Terminal and 1 Aviation Contract) while 1 is under suspension (Maritime Security Contract). These projects are valued at over N3.2 trillion, representing the total stake of private capital in the provision of public infrastructure/services in Nigeria.
The Dept's involvement in these projects comprises, among others, the conduct of regular site inspections, review Concessionaires' annual performance reports, and holding of monthly or quarterly meetings as the need arises.
The CCD also contributes significantly to PPP knowledge and information management, based on data collected from the implementation of PPP projects in Nigeria. It has two main Units:
Policy and Regulation Unit responsible for reviewing PPP policies and regulations, issues of guidelines and processes the govern effective implementation of PPP projects;
Monitoring and Compliance Unit saddle with the function of monitoring efficient implementation of PPP projects, and to ensure that parties comply with the terms and conditions of PPP Contracts, the provisions of the ICRC Act, PPP guidelines, policies and processes.