The Infrastructure Concession Regulatory Commission (ICRC) has reiterated the importance for the amendment of its ICRC 2005 Act by the Committee on Special Duties.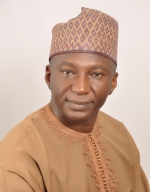 Mr Aminu Diko, ICRC's Director-General made the call in a statement issued by the Administrative Officer of the commission, Mr Patrick Ederaro on Tuesday in Abuja.
Diko made the call at a public hearing at the House of Representatives on Tuesday, which was attended by the Speaker of the House of Representatives, Yakubu Dogara.
The hearing was also attended by the Deputy Chief Whip, Pally Iriase, who represented the Speaker, and the Chairman of the Committee on Special Duties, Nasiru Daura among several other stakeholders.
The ICRC Establishment Act if adopted by the Committee on Special Duties would provide the commission with disciplinary powers over concession arrangements between the public and private sectors.
According to Diko, the Act, when amended will strengthen the commission to deliver its mandate more appropriately.
Diko also commended the efforts of the Federal Government in revamping the economy, while expressing delight that the nation would soon exit recession.
"Among others, the Act will strengthen the Commission in discharging its mandate by investing it with disciplinary powers over PPP transactions.
"Nigeria might be exiting recession any moment from now; and this is a good time for the ICRC Act to be repealed to enable the Commission prepare for the task of delivering infrastructure.
"The role of the ICRC is to provide guidelines for Ministries, Departments and Agencies (MDAs) to carry out concessions. It does not develop projects,'' he said.
The ICRC boss further expressed the commission's desire for a change of name from ICRC to Public Private Partnership Commission (PPPC) to give clarity to its mandate and scope.
Diko disclosed that there had been a Presidential directive clarifying the role and functions of the ICRC.
"Similarly, there is a subsisting Presidential directive mandating MDA's to set up PPP units,'' he said.
Earlier, Dogara stressed the imperative of improving on the ease of doing business in the country, adding that Public Private Partnership was one of the ways that it could be achieved.
"We need a bill that would attract the private sector to invest in the economy,'' Dogara said.